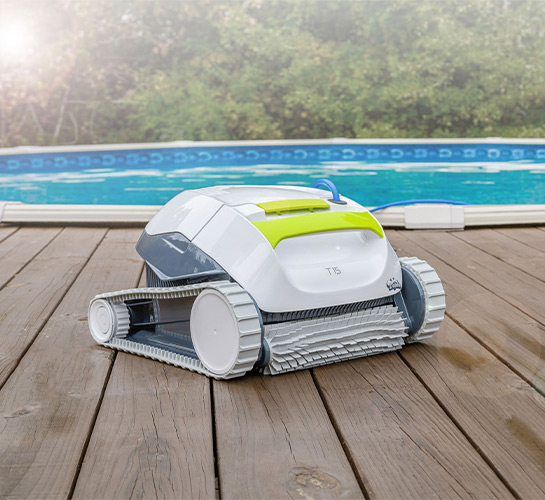 Dolphin T15
The Dolphin T15 is specifically designed to clean above ground pools, effortlessly. With superior filtering and floor scrubbing capabilities, you can relax knowing your pool will be sparkling clean and ready for fun!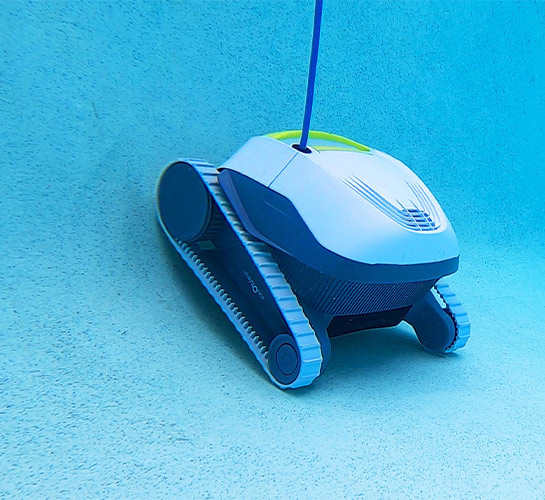 Dolphin T25
The Dolphin T25 is the super-efficient solution to a clean pool. This compact yet powerful cleaning machine scrubs the floor and walls, and filters out fine and ultra-fine debris leaving your pool sparkling clean.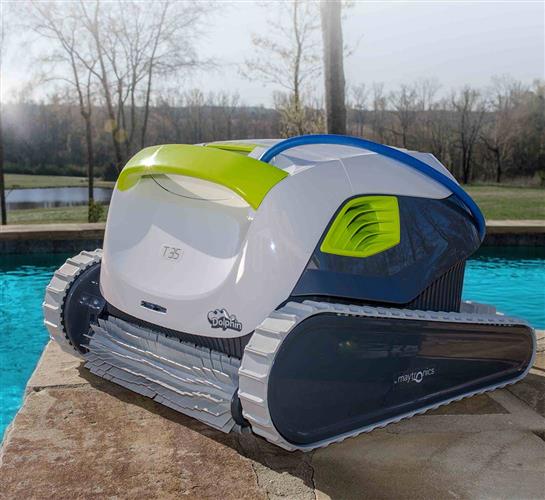 Dolphin T35
Built to deliver a deep clean. The Dolphin T35 is powerfully nimble on vertical surfaces for intense wall and waterline scrubbing. With superior filtering capabilities, dirt and debris can't hide from this underwater cleaning machine.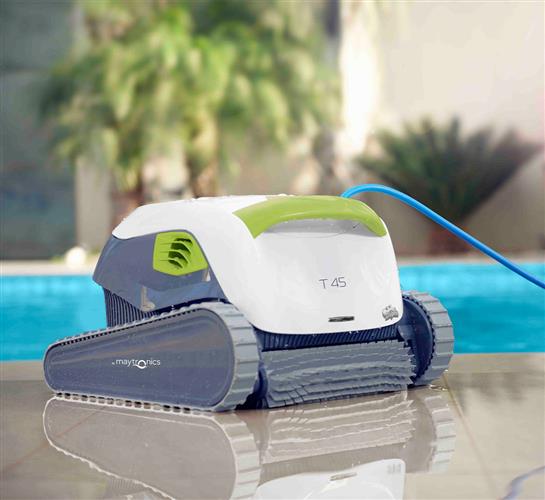 Dolphin T45
Keep your pool sparkling clean from the palm of your hand with the Dolphin T45. This Always Connected cleaner allows you to make your pool perfect from anywhere, any time. You can relax while this robot does all the work for you.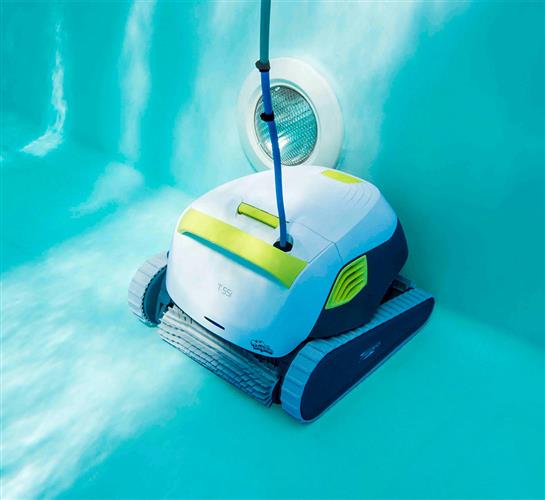 Dolphin T55i
Hand-off your pool cleaning duties for good with the Dolphin T55i. This nimble robot delivers an uncompromised clean with intense scrubbing and powerful filtering capabilities. Schedule cleanings, cycle options, and spot clean using the new MyDolphin Plus app.